Friday, March 9, 2007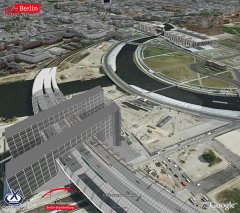 The city of Berlin has just launched a freely available Google Earth extension service enabling users to see many of the city's buildings in true three dimensional form.
The project's homepage is here. To enable Berlin 3D you need to download the .kmz file available from this link.