Wednesday, April 25, 2007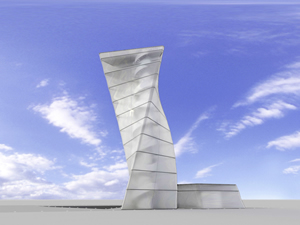 Berlin's new airport, BBI (Berlin Brandenburg International, being constructed on the site ofSchönefeld Airport) is gearing up to be one of the city's mega building projects. And what's a huge building site without some kind of viewing tower? The BBI site will be getting a futuristic "Infotower" (pictured) and visitor centre this summer. The tower will be 32m tall and have two viewing platforms, one on the top and one lower down inside.
Official fact sheet is here.