> > > Pharmacies / Chemists
Pharmacies / Chemists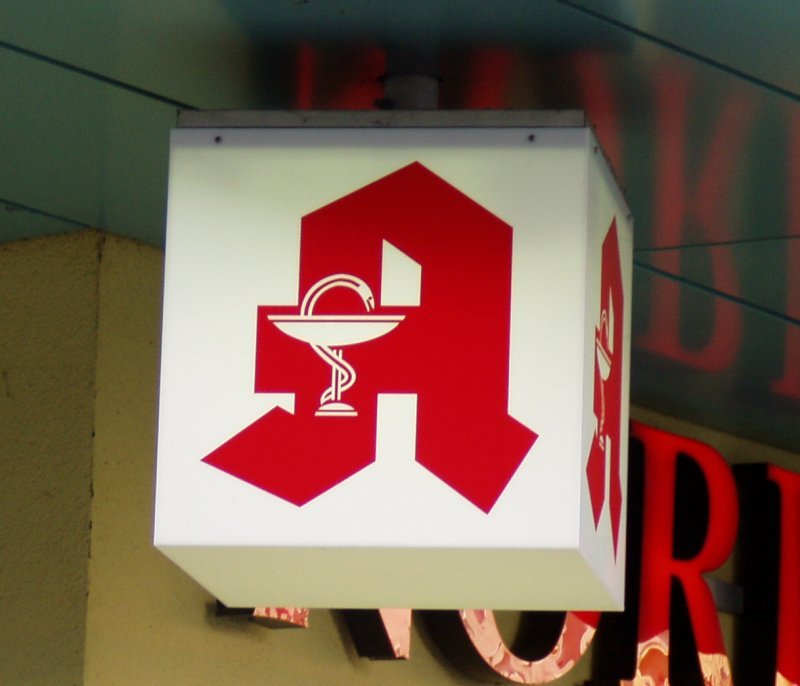 In Germany the sale of pharmaceuticals is heavily regulated. Medicine is only available at licensed pharmacies / dispensing chemists (Apotheke) - look for the red stylised "A" sign with the snake - and you won't find common drugs such as Aspirin™ or paracetamol in your local supermarket. The range of freely available drugs may also be more restricted than you are used to, and you may need a prescription (Verschreibung) from your doctor.
In the Apotheke you'll need to ask for what you want. Usually there will be someone among the copious staff who can speak English.
Out-of-hours
Pharmacies tend to have fairly limited opening hours, with 6.30pm being a traditional closing time, though in Berlin those located in or near shopping centres and malls will often be open until 8pm or later. Outside of normal shopping hours the pharmacists within a given area operate an after-hours service round-the-clock (Notdienst / Apothekennotdienst) on a rota basis. Times and locations should be on display in the window or by the door of every pharmacist, and the free local newspapers (e.g. Berliner Woche) also carry this information, and this website has a searchable database of out-of-hours pharmacies (although it's possible it might not be 100% up-to-date). Another source is the pharmacists's guild's (Apothekenkammer) website, though it seems prone to server errors.
After-hours pharmacies are always closed; you have to ring the bell, and the pharmacist will communicate with you through a small window. Note that there will be an extra charge of a couple of Euro for using this service, and you'll probably only be able to pay in cash.