Friday, December 29, 2006
Berlin-Splitter (9)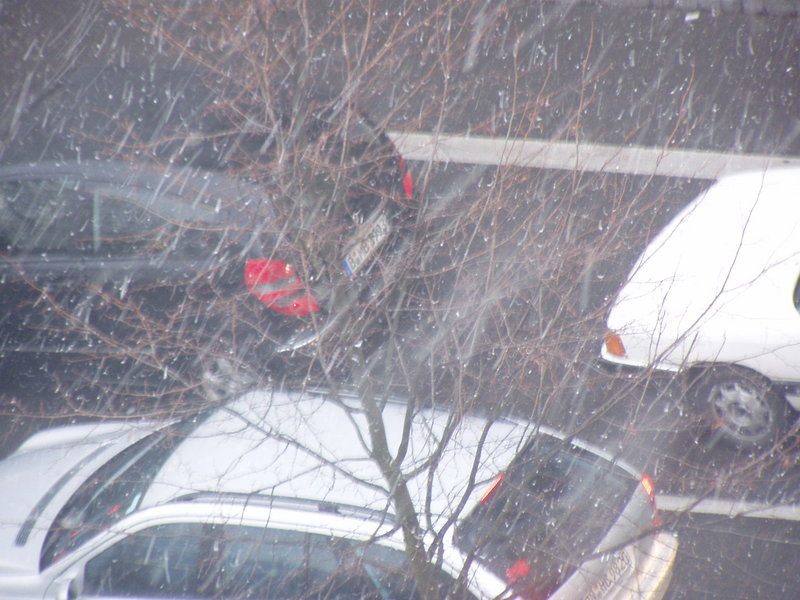 A taste of winter: snow hit the city on Thursday, albeit only for a few hours, and melted away during the night. Temperatures are expected to rise towards the New Year, with a high of 10°C predicted for New Year's Day, so don't rush out to buy a sledge just yet.
Talking of winter, it seems we have a new annual event: disagreement between Russian gas supplier Gazprom and at least one former Soviet state through which its pipelines run. Last year it was the Ukraine, this year Belarus. Not so interesting? Well, guess where Germany gets most of its gas supplies from. But not to worry: there should be enough in Germany's gas storage reserves to see us through the winter, which is looking to be on the mild side anyway.

As of Thursday, December 28, fireworks are officially on sale. You'll see lots of temporary shops springing up with giant banners bearing the word "FEUERWERK" outside. If you are buying - look for quality German products with a "BAM" stamp on them. Every year there are problems with cheap imports from Poland which are pleasingly loud and noisy but which also have a tendency to blow your hand off. Apparently some confisticated this year contain actual explosives, rather than the noisy but not quite-as-deadly black gunpowder.
Have a Christmas tree you need to get rid of? No problem, the city's cleaning department (BSR) will collect it for free. Just leave it on the pavement on one of the pickup days listed for your area in this PDF file.
Have a safe New Year's Eve!